Upcoming Shows:

Between 76th and 77th Street
Empire City Casino

Yonkers Raceway

810 Yonkers Ave
Yonkers, NY
2 Sets: 8pm and 10pm

---

Accolades
"I loved the band. You guys rock!! And, of course, my fave is Maria, Maria!" - Maria Milito, Q104.3 (on-air personality, 9am-2pm)
"Taboo was fantastic...you really got the crowd going!
I was tempted to keep you on for two more hours...we will definitely reach out to you for other events."- Ken Tesler, Liberty Event Management, Producer Liberty Jam and FreedomFest.


Why not bring the power, percussion and passion
of a Taboo performance to your next event?

Contact:

Antonio Ciuro
Mobile: 203.554.1558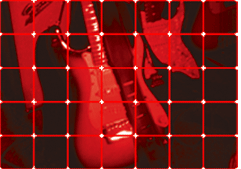 Past Events and Venues:


BB Kings Blues Bar and Grill - NYC
City Winery, NYC
Victor's Restaurant, 500 Commerce St. Hawthorne, NY
Jimmy's Seaside
, 891 Cove Road. Stamford, CT
Empire City Yonkers Raceway Casino, 810 Yonkers Ave. Yonkers, NY
Mickey Spillane's, 431 White Plains Road. Eastchester, NY
718 Lounge, 3233 E. Tremont Ave,
Bronx, NY

Route 22, 1980 West Main Street,
Stamford, CT

The Bayou, 580 Gramatan Ave, Mount Vernon, NY


Fuzzy's, 239-21 Braddock Ave
Bellrose, NY

The Lion's Den, 214 Sullivan Street,
New York, NY

Desmonds, 29th St. and Park Avenue,
New York, NY

The Cutting Room, 19 W. 24th Street,
New.York NY

Fiddler's Green, 280 Shippan Ave,
Stamford, CT

American Trash, 1471 First Avenue,
New.York NY

Casa del Sol, Nyack, NY

Duke Ellington Jazz Festival, 106th St,
New York, NY

96th Street Columbus Avenue
Street Festival

Playland Amusement Park,
Rye, NY

Fox Hollow Inn, Nassau County,
Long Island, NY
American Legion Club, Island Park,
Long Island, NY